No. 1 Canadian Corps Protective Unit [1 CPPU]

Serial 503. Authorized 6 February 1941, G.O. 151
Redesignated
1st Canadian Corps Defence Company
G.O. 266/43
Disbanded 31 December 1945, G.O. 85/46 [218?]

12 September 1940. Boidier. Unit composed of five officers and 130 other ranks, under the command of Major H.W. Matthews. Near 7th Corps Headquarters, who provided some men and training.
4 November 1940. First case of VD, evacuated to Connaught Hospital.
15 January 1941. Major F.H. Chisholm (Lorne Scots) TOS as Officer Commanding.
31 January 1941. Eleven ORs TOS from No. 1 Canadian Infantry Holding Unit, drawn from RCR and Hastings and Prince Edward Regiment reinforcements.
[1 February 1941. Became a Lorne Scot unit.]
2 February 1941. Rev Captain Bailey, unit padre, officiated at a Church of England church parade.
2 February 1941. Canadian Press article by Ross Munro, from 'Somewhere in England'. The largest company is commanded by Major FH Chisholm of Oakville

Captain MS McAlpine of Vancouver Adjt and 2IC, came from PPCLI

Lieutenant EJM Lawrence of London and Halifax

Lieutenant JM Conover of Toronto

Lieutenant CW Darling of London

Major HC Peacock of Toronto and Lt GDA Reid of London are also attached to the unit

CSM GE Pateman of Montreal

CQMS MD Loucks of Meaford

Sergeant JEA Barker of St James, Man

Sergeant EC Keep of Winnipeg

Sergeant T Steen of Picton

Corporal LW Dimberline of Toronto
14 February 1941. A special guard was provided for the visit of Prime Minister Churchill and General De Gaulle.
17 February 1941. At last seven Bren LMGs arrived to replace those lost in the fire in November, but we were still without Bren mountings.
21 March 1941. Notice was received that an immediate return was required showing all personnel willing to transfer to the Lorne Scots and all personnel whom it was considered desireable to transfer elsewhere.
24 March 1941. The great majority wished to transfer to the Lorne Scots.
26 March 1941. Authority came in to issue the new type of greatcoat, web equipment and battledress.
28 March 1941. The Commanding Officer inspected reinforcement drafts from Nos. 1, 2 and 3 Canadian Infantry Holding Units and selected 26 men.
3 April 1941. One NCO was sent three nights a week to instruct platoon comanders of the Leatherhead Home Guard on grenades and bombs.
20 June 1941. Specimen Lorne Scot shoulder badges were obtained in dark green.
2 July 1941. 34 officers and 350 ORs Lorne Scots reinforcements landed. They had trained at Standard Barracks, Hamilton. On June 15th they marched to the T.H.&B. station and entrained for Halifax, sailing on the 21st on the Andes, with the battleships Ramilles and Repulse as part of the escort to the convoy. The Andes shook from stem to stern, and when a destroyer dropped depth charges, it 'scared the living daylights out of us.' After landing in Grennock, they went to New Martinique Barracks in Cove. The day after they arrived, Lord Haw-Haw came on the air, welcomed them to Britain, and told them to look at the clock by the parade square--it was stopped at 1200 hours. After a few weeks, some were sent to Headly Down atop Box Hill where they were part of 1 CCPU. They did guard duty at the corps headquarters at Headley Court, which was later moved to Paddockhurst near Three Bridges. Most of the Lorne Scots went to Sheffield Park for training and I was transferred to the 2nd Div. HQ at Barnes Green. [F.R. Barker letter]
A fresh questionnaire was completed, showing two officers and 89 ORs wishing to stay, and two officers and 33 ORs to be returned to their units.
22 July 1941. Lieut.-Colonel Louis Keene visited the unit.
1 August 1941. First orders identifying unit as (Lorne Scots).
21 August 1941. Regimental shoulder titles would no longer be worn, until the full issue of Lorne Scot title badges are available; Canada patches would be worn instead.
3 September 1941. Two Wellington Bombers crashed on return flights from Europe. One crashed in flames a few hundred yareds from Corps H.Q. and was burnt out. The other made a crash landing on Headley Heath; the crew of this were uninjured and most of the plane appeared intact, but a long dismantling process was necessary with the result that the guard over it posted by the Unit had to be maintained for eleven days.
10 September 1941. The long awaited changeover of personnel took place. Two officers and 36 ORs from 1, 2 and 3 Cdn Holding Units were replaced from the Lorne Scots Company, 1 Cdn General Holding Unit. Lieutenant E.W. Dodd and Lieut. D.A. Reid, LS, TOS; Captain M.S. McAlpine and Lieutenant Edward Lawrence rebadged as Lorne Scots.
16 November 1941. A copy of the final British War Establishent for a Protective Unit and Defence Platoons was received. The unit moved into its new quarters at Whiteley Hill, Sussex.

10 December 1941. Captain McAlpine attended a meeting of the War Establishment Committee at CMHQ to discuss the new establishment for a Protective Unit on the basis of the new British War Establisment. A few changes in vehicles were made, and the committee appeared of the opinion that the unit should be run by a captain who would receive his orders from "G" branch at HQ, but that the Camp Commandant at HQ should be a Lorne Scots Major who would be responsible for supervising him and for the posting of Lorne Scots personnel.
2 October 1942. Guard of Honour for Colonel Ralston.
9 October 1942. Private Joseph McGovern was accidentally shot and killed on battle drill training; he was buried in Brookwood Military Cemetery.
11 February 1943. HM the King inspected 25 man detachment under a/Capt. Beatty at Tyes Cross, attached to Adv. and Rear HQ 1 Cdn Corps under Major Shankland, VC.

Became the 1st Canadian Corps Defence Company, authorized 1 January, effective 15 February 1943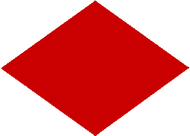 I Canadian Corps formation patch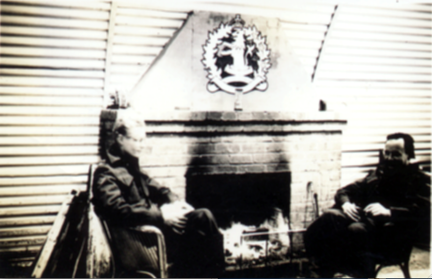 1 Canadian Corps Defence Company Officers' Mess


6 March 1943. Ex Spartan; the handling of prisoners at a corps headquarters has caused much inconvenience, an adequate system of handling them still does not exist. The prisoners were finally handed over to a detachment of the Provost Corps, who took them to the base POW camp.
9 March 1943. Confusion at Army Headquarters about prisoners handed over to them.
May 1943. Essex Scottish on guard while most of the men were on leave after the Lorne Scots Training Battalion came to a close.
21 May 1943. A few men made a flag pole and made a boar's head out of stone beside it, just outside the Orderly Room.
14 June 1943. Lt EF Conover attached.
30 June 1943. Medical Officer gave a lecture on Venereal Disease.
12 July 1943. Lieut.-Colonel Conover visited the unit.
14 August 1943. At the Army Sports Meet in Aldershot, Corporal Harley ran well in the three mile run; Corporal Collier dropped out about the third lap--he had not been long out of hospital.
18 October 1943. Preparing for Operation Timberwolf.
24 August 1943. Arrived on the Alexander, at Gourock.
28 August 1943. En route to Sicily.

Sicily and Italy

6 November 1943. Low-flying aircraft attacked the convoy for half an hour; one ship was sunk and two badly damaged.
8 November 1943. Disembarked Augusta.
9 November 1943. Arrived at Taormina, where the Hotel Vittoria was made ready. Dinner bully beef, hard tack and jam.
16 November 1943. This unit is to supply three officers and fifty ORs for a guard of honour for Colonel Ralston within two days.
18 Novemer 1943. Routine Orders: 'The Field Security Section will under no circumstances be referred to as the Gestapo. This gives a false impression to the civilians.'
29 November 1943. After the inspection Ralston complimented the Lorne Scots on the work they were doing. photo of inspection, at Taormina, shows Captain Beatty.
29 November 1943. Routine Orders; list of five establishments in Taormina out of bounds: Taverna dei Cordere, etc.
25 December 1943. Officers of the HQ took over all guard duties to allow the men to have Christmas dinner together.
December 1943. Captain W.W. Hughes took over from Captain Beatty.
16 January 1944. Captain Jack Drennan took command.
2 February 1944. Move from Altamura to Rocco. [Rocca San Giovanni?]
6 February 1944. Captain Beatty, now posted to H&PE, slightly wounded and in hospital.
9 February 1944. No. 1 Platoon is in charge of the corps POW cage. A 5 Corps Defence Officer has been instructing them in their duties. There are few prisoners in the cage at this time.
13 February 1944. Cold, cloudy, with about three inches of snow on the ground. All ranks are glad of the prospect of getting in to the front line--they were to relieve a company of Seaforth Highlanders. Forty shells were dropped on Ortona during the night.
14 February 1944. After much difficulty entrenching tools were obtained from ADOS 5 Canadian Armoured Division. Lieutenant-Colonel Creighton (Seaforths) informed us that at the front, a man uses two things: his entrenching tool and his head. He uses the former first and is usually right.
15 February 1944. Cold and rainy. Guard change in the square in Rocco. At 1815 hours the Lornes moved into battle positions with Seaforths three miles north of Ortona. Unit occupied front line position overlooking Adriatic. After an hour of stand-to, two men of each section were left on, and the roster of two hours on and four hours off began.
16 February 1944. Ten men under an NCO were sent out on a standing patrol at 1745 hours. At the same time a fighting patrol from the Seaforth Highlanders went out; three Lorne Scots (Corporal Meilach, Private Dolachuck and Private Luddington) volunteered to accompany them. Led by a Seaforth officer, this patrol moved in bounds, guided by compass since it was so dark that night. It searched two houses that the Germans were thought to be using as OPs (Observation Posts). The officer and sergeant moved forward about 75 feet and cut two feet of enemy communication line. They doubled back to the patrol (ready to give covering fire if necessary), then all double back about 200 yards in case mortar fire were put down. Three bombs landed within fifty yards of the patrol.
17 February 1944. Lieutenant Lent, Corporals Walker and Emmerson and ten men went with an equal number from the Seaforths on a standing patrol. 2130 A German patrol was heard moving along our flank and was allowed to get opposite the middle section and then our patrol opened up with grenades, bren and TSMG. Private Landon, out in a listening post, had three Germans pass within three yards of him, but held his fire hoping for 'better hunting' to follow. The German patrol returned to its lines and we moved to the top of the hill behind our former position, avoiding the enemy mortar fire that was laid down.
18 February 1944. Cpl Tost and two other volunteers joined a fighting patrol that was to try to take a prisoner. They studied the objective on aerial photographs--a group of houses that the Germans were thought to occupy during the night. The fighting patrol passed through one of our standing patrols ... and made its way down into the valley, moving very quietly and in bounds. We stopped very often to listen as it was so dark we had difficulty in keeping the man in front in view. We crossed the bottom of the valley and started into enemy territory. Movement was very difficult due to trip wires, dry bamboo and the darkness. Everyone was extremely tense and our trigger fingers never left their correct positions. After crossing the valley we went to ground and travelled snake fashion for 200 or 300 yds. There was no time to worry about ourselves now because we were working as a Team and each man had a job to do .... Jerry kept up his steady flow of illuminating flares and every time one went up there were 17 living statues out in no-man's land. At 3 or 4 minute intervals Jerry let go with a burst of tracer from his fixed lines of fire and some came uncomfortably close. We advanced as far as a small stream just inside Jerry lines and remained there for some time listening and then crossed it in small groups. We heard some movement that sounded like several men in a group and moving in the direction of our objective. We moved to a position with 70 yds of our objective and flares were now landing within a few feet of us. There was very little M.G. fire at this time.... It was clear that Jerry was trying to draw us into his cross-fire. ... we learned that we had followed a Jerry patrol right up to our objective.
19 February 1944. No. 1 Platoon was detailed to provide a standing patrol to protect the draw between the PPCLI and the Edmonton Regiment. Patrols seem to have a strange effect on morale. There is nothing more miserable than going out in the cold for more than ten hours without a smoke and not being able to talk, waiting for something to happen. Yet when it is all over, morale sky rockets.
21 February 1944. A standing patrol heard coughing and threw five grenades and fired a few bursts of LMG in that direction.
22 February 1944. Moved into the positions occupied by the PPCLI.
23 February 1944. Standing patrol to protect the draw between two forward companies.
24 February 1944. CQMS Louks was bringing rations to the men, perched on top of the carrier, peering into the darkness, when his neck contacted a signal wire crossing the road. The driver heard a gutteral sound, brought the vehicle to a sudden stop and averted the CQMS's decapitation. That evening, delivering supper, mortar bombs began to fall and everyone dove into the nearest ditch. A chunk of mutton that was being handed over landed in the ditch many times before being taken to the headquarters. The CQMS lay in the ditch some time before deciding to make the return trip to Ortona.
25 February 1944. Usual standing patrol.
26 February 1944. CSM TR Steen had the job of keeping the troops of the front line supplied with ammunition and rum. On one occasion the Sergeant Major brought the rum through under shell fire to his quarters. Waiting for the shell fire to cease, 'he boldly uncorked the bottle and repeatedly assured himself that the quality of the rum was up to the standard required for his men.'
27 February 1944. Moved out of the line and proceeded to the 1st Brigade Rest Camp just below St Vito on the coast.
28 February 1944. Ready to return to guard duties. Lieutenant-Colonel Creighton complimented the men on their discipline and cheerfulness while at the front.
29 February 1944. Guard change in the town square in Rocca, with the CAC band and the pipes of the Seaforths.



February 1944 photo of the Lorne Scots and Seaforth Highlandrs at a changing of the guard ceremony following the Lornes return from action.

[Lt-Gen. Crerar reported that the 1st Canadian Corps Defence Company had accounted for themselves in a creditable manner in action. Army Defence Company War Diary, 15 March 1944.]
6 March 1944. Unit to reorganize on the new War Establishment effective 11 Feb.
9 March 1944. Several personnel will have to be SOS; there will be many promotions among the NCOs and men.
[Private Norman Templeton, B63584, 1 Canadian Corps Defence Company died 13 March 1944. Age 23. AFHQ. Son of Florence Templeton of Toronto. Moro River Canadian War Cemetery, Italy. No mention in WD or ROs. ] [Strada San Donato, Ortona.]
21 March 1944. Larino. No. 3 Platoon commanded by Lieutenant R.G. Early was guarding two vital bridges near Termoli (the Eight Army thought an attempt would be made to blow them, as one near Campobasso had recently been blown).
[22 March 1944 Private William H. Osbourne was wounded.]
31 March 1944. The weekly bottle of beer was on sale this afternoon.
2 April 1944. Recce party laid out the usual defence systems and alarm posts for the new corps headquarters at Raviscanina.
5 April 1944. The unit is now split into two parts: No. 1 AA Platoon and No. 1 Ground Defence Platoon at Main HQ and No. 2 AA Platoon and No. 2 Ground Defence Platoon at Rear.
8 April 1944. YMCA showing nightly movie.
16 April 1944. Mosquito netting and anti-malaria equipment checked in preparation for the malaria season.
[22 April 1944. Private William Osbourne B51682 wounded. AFHQ.]
1 May 1944. Major Drennan requested a special increment when the unit is required to operate a POW cage.
6 May 1944. Under Brigadier McCarter's authority, he went to Avellino to secure a complete platoon for POW cage duties.
7 May 1944. Moved west of Vairano.
10 May 1944. Lieutenant P.J. Gignac visited Lieutenant E Conover, former Lorne Scot, now Special Service Force in No. 36 General Hospital suffering from wounds received at Anzio beachhead.
16 May 1944. Both Ack Ack Platooons are now thoroughly familiar with the 20mm Oerlikon Guns.
21 May 1944. CSM Steen and a mine-detecting squad went to check the new HQ area south of Pignatara (they found a few mines). There were German dugouts in the area, with helmets, rifles and respirators left about. Some enemy dead were buried just beneath the surface and had to be reburied because of the foul odours.
22 May 1944. They fired their new 20mm guns for the first time, at a lone Folke Wolfe 190, but fell short of the target.
26 May 1944. Recce and mine-detecting parties went to select a new site near Pontecorva.
28 May 1944. Corporal Meilach supervised a party of Italian civilians in burying German bodies. 29 May 1944. To Ceprano.
4 June 1944. CSM Steen and mine detecting squad to the new site. The South Africans, who were there briefly, suffered eight casualties from mines and booby traps in two days. The unit was trying to get a sapper trained in mine sweeping to accompany the squad.
5 June 1944. A young Italian girl stepped on a small box mine near the camp and her foot was blown off; at least three other expolosions were heard during the day.
8 June 1944. OC 1 Cdn Corps P.O.W. Cage called--at this time only Italian refugees are in the cage, and German prisoners are not expected.
4 July 1944 Major Drennan visited each of Bde Pns, reports many LS have no balmorals, cap badges, flashes or shoulder titles. Suggests concentration to fit them out.
10 July 1944. To San Angelo.
6 July 1944. Major Drennan obtained permission to hold a Lorne Scot Concentration.
16 July 1944. Concentration began.
23 July 1944. Church service at which Lt-General Burns, GOC 1 Cdn Corps, read the lesson, followed by a march past led by the pipe band of the Seaforth Highlanders, and complimentary words from Burns. The corps commander suggested that the Lorne Scots should organize its own pipe band.
24 July 1944. Major Drennan admitted to 5th Cdn CGS.
25 July 1944. Major Drennan found to have serious injury to his spinal column. The men were outfitted as far as possible with Lorne Scots flashes, badges and touries, and a number of books detailing the history of the unit were distributed to the platoons.
29 July 1944. Order for move to Spoleto. The troops were to wear no cap badges or corps patches, and corps formation signs were removed from vehicles. The vehicles were then painted with the American five-pointed star surrounded by a white circle.
31 July 1944. King George VI visited the corps, inspected all units on parade, and presented Major Mahoney with the ribbon of the Victoria Cross.
4 August 1944. Arezzo.
13 August 1944. Canadian cigarettes and newspapers had to be kept out of sight, and no contact with civilians was allowed.
15 August 1944. Move to Jesi: bridges had been blown and a river had to be forded, and there was a mountain descent down a road little wider than a goat track.
[Lieutenant Thomas D. Burgess wounded 17 August 1944]
27 August 1944. Mondavio. Jerry put up a collosal fire work display meant to hinder our attack.
1 September 1944. Enemy artillery shelled corps camp site.
2 September 1944. Enemy parachutists dropped in area.
3 September 1944. Tomba di Pesaro.
4 September 1944. Located just south of Foglia River, a high malaria area. Lt Stanley TOS. Burying 17 German dead on roadside. Enemy shelling during the night; one shell landed near Corporal Patterson's gun, and shrapnel whizzed through that detachment's tent, wounding Private Sims in the arm.
27 September 1944. Miramare.
1 October 1944. Rimini.
14 October 1944. Jerry made a landing on the beach under cover of darkness and laid mines and booby traps.
15 October 1944. A four man patrol was put on the beach during the hours of darkness.
16 October 1944. There are three Bofors on our section of the beach.
20 October 1944. La Torre.
12 November 1944. Heavy rains and high winds. Another poem by Pte Rowlands:

Our dear Padre, without doubt
Had Sundays' sermon written out
But dinna grieve, the Great Sublime,
Can give his spiel another time!

1 December 1944. Cosenatico.
12 December 1944. Ravenna. Private Shaw and Corporal Martin found a German dressed as a partisan who, under the influence of liquor, began speaking German and giving the Nazi salute. They turned him over to CMP.
21 December 1944. Guards were doubled in expectation of enemy paratroop and seaborne landings in the Rimini area.
22 December 1944. Four Germans in civilian clothes were picked up.
26 December 1944. The officers entertained the sergeants prior to their dinner. A few sergeants remembered the dinner, but nothing afterwards, and the CSM went missing for a while.
1 January 1945. Those not on duty celebrated New Year's Eve with Italian vintage and an excellent dinner prepared from canned turkey.
4 January 1945. A spitfire pilot crash-landed his pane near Main HQ.
[Pte Thomas F.S. Turtle B68367 1 Cdn Corps Def Coy reported missing, died of wounds, 14 Jan 45 AFHQ.]
[Thomas Frank Samuel Turtle, son of Arthur Edward and Charlotte Louise Turtle, of Toronto. Buried Agenta Gap War Cemetery.]
16 January 1945. Major Beatty has been made responsible for the defence of Ravenna and will become Garrison Commander in event of attack or stand-to. The front has becom static for the Winter, on a line along the rivers Senio and Seno and is approximately 10 miles from the City.
19 January 1945. Three 20mm guns were mounted on roof tops.
20 January 1945. At about 1700 hours, six JU87s dropped four bombs in the area. A small fire in the ammunition dump was quickly extinguished. Our mounted Oerlikons and Bofors opened fire and one plane crashed on our side of the Senio.
27 January 1945. Ravena Defence plans are now complete, and Major Beatty has 3500 troops under his control, including Corps Signals, the South African Engineers, a battery of Bofors and a troop of 17 pounders belonging to 7th Anti-tank Regiment RCA.
16 February 1945. Arrived at Lammie Camp to await embarkation.
22 February 1945. The Esperance Bay sailed for Marseilles unescorted.
3 March 1945. Belgium. The unit reached its destination and could now put up unit titles and badges, and talk to civilians.
4 March 1945. Seven day privilege leaves to the UK began.
13 March 1945. Wihohen, Holland.
19 March 1945. Roman Catholic and Jewish services.
31 March 1945. The organization will change to correspond to 2 Cdn Corps; Major Beatty will become Deputy Camp Commandant; both AA platoons will be disbanded; the men will be used for fatigues as well as guard duties.
11 April 1945. NE of Doetinchem, Holland.
17 April 1945. Castel Rozendaal.
18 April 1945. Five soldiers to escort prisoners to Nimijen.
22 April 1945. North of Otterloo. The Germans left in a hurry without planting mines or booby traps.
26 April 1945. Field Marshall Montgomery visited Corps HQ to lunch.
29 April 1945. CSM Steen and Private Gibbs left on rotational leave to Canada; Sgt Thraves became CSM.
3 May 1945. Apeldoorn. Lt Bingeman discussed patrols with the commander of the local partisan force. They will from now on stay clear of the Corps area and endeavour to keep civilians out.
4 May 1945. Special rum ration to mark the unconditional surrender of Germans in NW Europe.
9 May 1945. Move to outskirts of Hilversum.
17 May 1945. 190 reinforcements arriving for the company.
21 May 1945. Lectures on Lorne Scot history and traditions for the new reinforcements.
24 May 1945. 23 ORs sent to Northern Holland to work under #3 Cdn Provost to guard, search and strip of weapons and valuables German prisoners being evacuated from Holland.
[Private Donald R. Gardham, B116322, 1st Corps Defence Coy (Lorne Scots), died on Sunday, 3rd June 1945. Age 20. Son of Robert and Myrtle Alice Gardham, of Galt. Holten Canadian War Cemetery, Netherlands]
9 July 1945. A large group of Lorne Scots attended at the cemetery near Rear, the funeral of RQMS Sass, our quartermaster, who was killed in a vehicle accident while working for the Recreational Increment. He was a very popular figure.
[Warrant Officer Class II Carl Edward Sass, A31336, R.Q.M.S. 1st Corps Defence Coy, (Lorne Scots), died on Sunday, 8th July 1945. Age 39. Son of Charles and Caroline Sass, of Kitchener; husband of Patricia Sarah Sass, of Kitchener. Holten Canadian War Cemetery, Netherlands.]
[9 July 1945. Photo of Guard of Honour from the Lornes drawn up in front of the Hotel de Wereld, Wageningen, where General Blaskowitz agreed to surrender terms offered by General Foulkes. Officer of the guard is Lt JER Bingenam.]
A plaque was unveiled and Prince Bernhart given a Royal Salute.
17 July 1945. HQ 1 Cdn Corps closed.
5 August 1945. Began 3-week tour with CFN. Unit strength hovering around the 200 mark.
31 December 1945. Disbanded.