The Lorne Scots at the Liberation of Holland


The allies took the port of Antwerp in the fall on 1944 and Major Herb Chisholm was appointed OC Antwerp Defences and OC Special Forces (Canadian). In later years he told about going about the harbour in a rowboat in the pursuit of his duties.



Major Herb Chisholm


When the German occupiers discovered that the allies were not going to follow them up, they flooded twenty percent of the farmland. Supplies could not get in, and it was a hungry winter; by spring the food situation was desperate.

The German commander in the Netherlands was Colonel General Johannes Blaskowitz, who had been dismissed by Hitler at the start of the war when he complained about atrocities committed by German forces in Poland. When the time for surrender came, Captain Bob Early of Georgetown was attached to the General Staff, 1st Canadian Corps.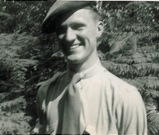 Captain Bob Early


He visited our museum in May 2001, and recalled how soldiers from the Lorne Scots Defence Company and the Provos provided security for Blaskowitz to come from Hilversum (Canadian authorities were afraid he might be shot) to the schoolhouse where the surrender took place. It was deep in a forest and away from other units, so the British would not be able to take over and take credit.

Another formal signing took place in the Hotel de Wereld in Wageningen.


A few days later, Prince Bernhard unveiled a plaque there, and the Lorne Scots provided the Honour Guard, commanded by Lieutenant J.E. Bingeman.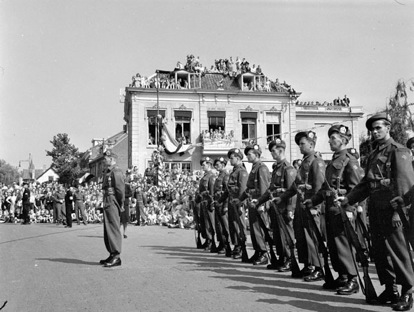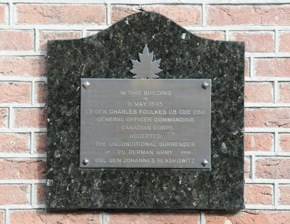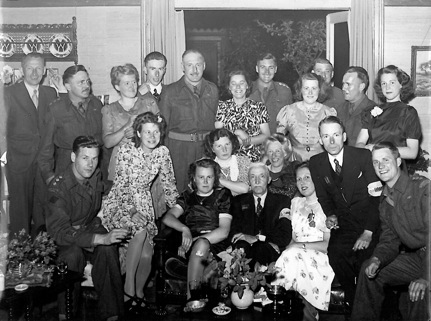 Captain Early (front right) with members of the Dutch resistance.